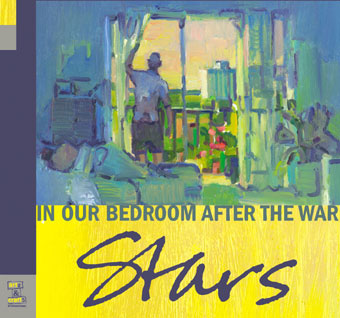 So I fell in love with Stars' second album "Set Yourself on Fire." It became one of those albums I would listen to when I just wanted to hear something familiar. When I heard the
Stars' album had leaked
on Pitchforkmedia.com I grabbed myself a legit copy to check out.
First off let me just say this is not "Set Yourself on Fire." It does, unfortunately lack that sort of glimmer (to this music snob) that SYOF did have. However, it does have a certain sense of intimacy that one can get used to.
Most of this album is rainy day music. Cold damp atmosphere type stuff that you would normally find in train car on your way home from the city (Take a guess where I was when I first heard the album).
Songs like "Personal" express the idea that we are in a different time of relationships. The second song "The Night Starts Here" displays the groups mature look on production, crafting a consistent control of melody and rhythm.
The album as a whole is great and worth the money. Buy it online or wait until September when it drops in stores.